Estate Agents Bristol Advice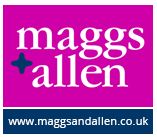 Estate Agents Bristol
Whether you're buying or selling a home, making the most of your Estate Agent is essential for you being able to make your next property move successfully. So many property sales collapse because of information that crops up later down the line once you've gone to the time and expense of arranging surveys, solicitors and removals. The burden lies on hiring the best Estate Agent and we are here to provide a first class advice and support. Since you want to hire someone you can trust and build a successful business relationship with, it is extremely important to ask the right questions when choosing an Estate Agent.
Choosing a Bristol Estate Agent
Some of the vital things to learn from your Estate Agent includes knowing how long they have been in the business. Newly-licensed Estate agents can have fresh ideas and tend to have more time to concentrate on you, but lack experience in the local market. Whilst those in the business longer have more practical experience and sales record. It is also equally important to know their marketing plan. Things like where and how to advertise, exploring example advertisements are worth looking. We have all you possibly demand at your finger-tips.
As an Estate Agent we follow an aggressive and innovative approaches to getting the attention of potential buyers and sellers and have up-to-date understanding of the competitive property market both on the internet and social media. Estate Agent's knowledge of information about past sales is a good indication of its hard work and efficiency and you will have full access to our past achievements. The best Estate Agent is characterised from its competitors by its expertise, education and experience; and all these are excellent with us. All our staff work and maintain an absolute honesty, analytical, good communication and sense of humour. It is good practice to learn more about an Estate Agent's performance and we even advise you to enquire about our ethics and gather insights and feedback from our previous clients.
Best Estate Agent Bristol
We feel your pain that locating the best Estate Agent is a daunting task. The test for choosing an Estate Agent varies as number of people who want to buy or rent property. The most important criteria however remains the same. We understand the needs of all our buyers or sellers after initial contact. Knowing these 'buyer needs' helps us to be successful in handling transactions, getting more sales while saving on total time spent on your purchase or sale. We spare no time in giving you an immediate response for any enquiry you might have. Not doing so means losing our valued client like you and we put utmost priority in handling and answering your questions. We are proud of our record in not leaving clients blinded by only the positive features and maintain trustworthiness by telling the truth. Our past clients are witness for our extremely good communications handling practices. We adhere to your preferred mode of communication and needs always remember to promise less and deliver more.
Standing out as the best Bristol Estate Agent also demands being assertive and professional with good neighbourhood knowledge in terms of amenities. Clients, in most cases are after cheap Estate Agent in Bristol; and as best Estate Agent we do not compromise quality service for price and are professionals who can happily present information about the price with market trends and facts for the particular area and similar properties.
We do not turn away a client and keep good inventory. Our choice of properties should take care of a wide arena of needs and requirements. We already know you like attention and we will prepare ourselves ahead, and assign dedicated time before you attend any visits or viewings. We show enthusiasm and zeal and help you decide on the perfect home as it is a property you may be buying and living in for a lifetime.
We are aware also that a best Estate Agent needs to keep learning and preparing to gain the confidence of prospective buyers or sellers. A good body language can go a long way in clinching the deals and you will never experience unprofessional attitude. The modern buyer or seller is hard pressed for time. We do homework and be prepared to save time, both ours and yours and we can assure you transaction be fast and take up as little time as possible.
For more information on Maggs And Allen Bristol Estate Agents services please call 0117 949 9000