Bristol Property Auctions -
Next Auction: Monday 24 February 2020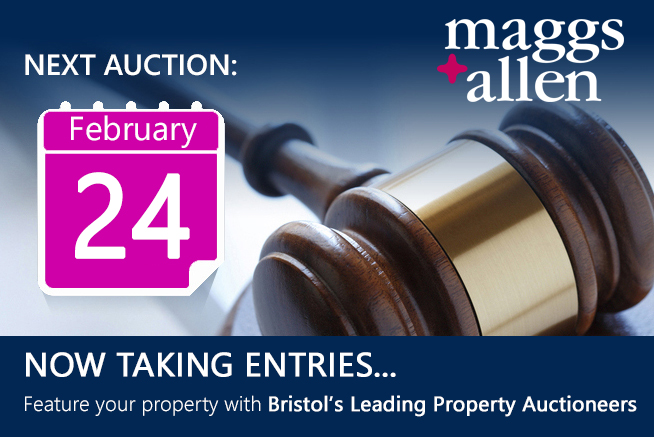 Selling Properties in Bristol, Bath & The South West
Maggs & Allen have been holding regular Auctions since 1989, selling all types of property and land in the South-West.
Our experience and expertise enables us to provide a professional and unrivalled auction service with the highest success rate in the region.
We are now taking entries for our Auction on 23 April 2020.
Our property Auctions offer one of the most simple and effective ways to buy and sell all types of property and land. Sellers at Auction will benefit not only from the best price under competitive bidding in the Auction room but also the speed and security that an Auction sale provides.
Maggs & Allen are Bristol's leading Property Auctioneers, specialising in the sale of all types of residential & commercial property and land in all price ranges. We cover Bristol & The South West region and are happy to carry out free, no obligation Auction appraisals.