Competition Time...
CALLING ALL BUDDING PHOTOGRAPHERS!!!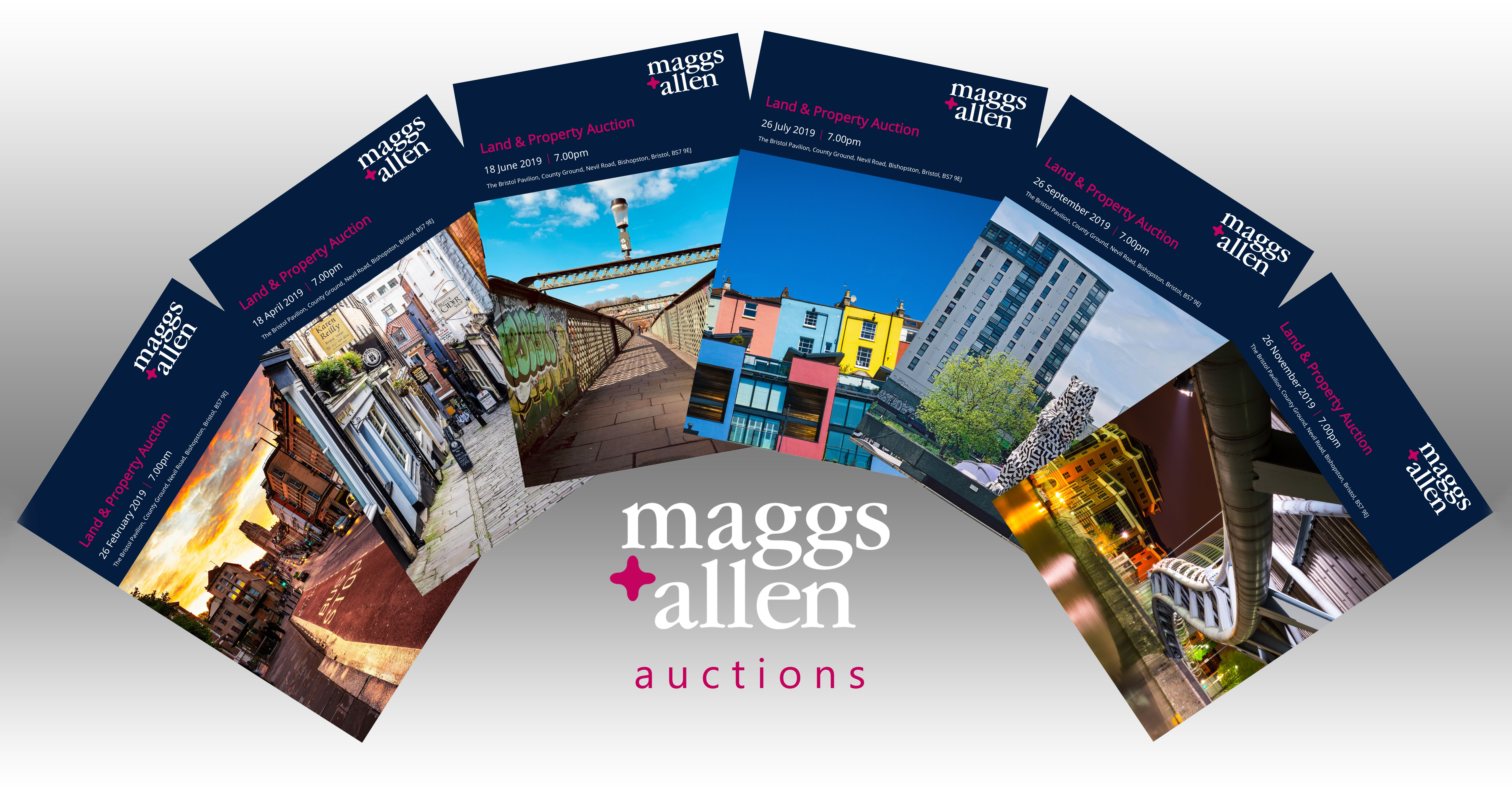 Maggs & Allen are offering amateur and professional photographers the opportunity to feature their photograph of Bristol on the front cover of our April 2020 property auction catalogue and a £100 cash prize for the winning submission!


The brief for the photograph is simply an interesting and unique image that is iconically 'Bristol'. We are property auctioneers but are not just looking for photographs of houses! The front covers of our 2019 auction brochures are shown above and the catalogue will take the same format this year.
Entries can be posted on our Facebook, Instagram or LinkedIn pages or emailed to rob@maggsandallen.co.uk
A cash prize of £100 will be awarded to the winning entry and the image will feature on the cover of our April 2020 auction catalogue along with a credit in the catalogue for the photographer.
Terms & Conditions
1. The competition is open to all photographers (both amateur and professional).
2. Entrants into the competition shall be deemed to have accepted these terms and conditions.
3. To enter the competition, you must submit a high resolution jpeg photographic image by posting this onto the Maggs & Allen Facebook or Linkedin accounts or by posting in the comments section of the original competition post. Alternatively, your image can be emailed to rob@maggsandallen.co.uk
4. You are responsible for the cost (if any) of sending your competition entry to us.
5. The image must not have been published previously in/on any other publication or website.
6. The closing date for entries is 20 March 2020 at 11:59pm.
7. By submitting an entry to the competition, You grant Maggs & Allen:
a) Permission for your entry to be published on the Maggs & Allen auction catalogue, website (www.maggsandallen.co.uk) and any other Maggs & Allen electronic or print marketing material and you grant Maggs & Allen a non-exclusive, irrevocable, royalty-free, worldwide, perpetual licence to use, republish, edit and/or modify your competition entry in any/all media (including in electronic format, hard copy and in Maggs & Allen publications).
b) The right to use your name for the sole purpose of identifying you as the author of your entry and/or as a winner of the competition.
c) You also hereby waive all your moral rights in your entry. Maggs & Allen may need to modify entries, including but not limited to resizing, cropping or colour adjustment as necessary, provided that Maggs & Allen shall endeavour in undertaking such modifications to maintain the integrity of your entry as originally created.
8. You own the copyright to your competition entry as its author. Your entry must be your own work, must not be copied, must not contain any third-party materials and/or content that you do not have permission to use, must not include any trademarks, and must not show inappropriate or dangerous behaviour, or otherwise be obscene, defamatory, distasteful, offensive, or in breach of any applicable law or regulation, or in breach of any confidentiality obligations owed by you to third parties. If Maggs & Allen has reason to believe your entry is not your own work or otherwise breaches these Terms and Conditions, then Maggs & Allen may not consider it and may disqualify it.
9. Entrants confirm that each individual whose image is featured in the competition entry has given consent for the use of his/her image in connection with this competition and in accordance with these Terms and Conditions. Where an individual whose image is featured in a competition entry is aged less than 18 years the entrant confirms that the parent or guardian of that individual has given the relevant consent.
10. Maggs & Allen will choose one winning entry from all the valid competition entries received in accordance with these Terms and Conditions.